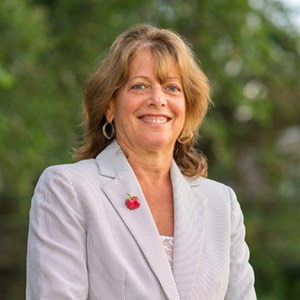 Realtor, CRS, GRI, CRB, RSPS, SRES, CRB, ABR
|
Owner/Broker
Years in Real Estate: 38
Past year sales: 34
Location: Barnstable County-Cape Cod
Specialty markets: Relocation, Seniors Real Estate Specialist, Senior Downsizing, Condominiums, Second Home Property Specialist, 1031 Tax Exchange, Buyer Representation, Seller Representation, First Time Buyers
Designations: CRS, SRES, GRI, RSPS, CRB, ABR, CBR
Education: BA Education-U Mass Amherst
Awards: 2018 Small Business of the Year Greater Hyannis Chamber of Commerce
Licensing [...]
Years in Real Estate: 38
Past year sales: 34
Location: Barnstable County-Cape Cod
Specialty markets: Relocation, Seniors Real Estate Specialist, Senior Downsizing, Condominiums, Second Home Property Specialist, 1031 Tax Exchange, Buyer Representation, Seller Representation, First Time Buyers
Designations: CRS, SRES, GRI, RSPS, CRB, ABR, CBR
Education: BA Education-U Mass Amherst
Awards: 2018 Small Business of the Year Greater Hyannis Chamber of Commerce
Licensing State: MA #127006
Company Position: Broker, Owner & President License #423231
Adrienne Siegel is one of the most knowledgeable real estate agents in New England. Adrienne is the principal owner of Strawberry Hill Real Estate, an extremely well-respected independent company which she established on Cape Cod in 1991. She maintains the highest professional standards with expertise in marketing, negotiating contracts and financing. Adrienne has participated in the sale of over two thousand properties, uniting sellers with happy buyers. She is in the top 1% of all agents on Cape Cod, averaging 40 transaction sides annually. Adrienne is conscientious, trustworthy, honest and focused. Adrienne earned a bachelor's degree from the University of Massachusetts School of Education. She is a licensed real estate broker and has been a Barnstable realtor for 38 years. She is a realtor member of the Cape Cod & Islands Association of Realtors, Inc.
Adrienne's success is grounded in her work ethic to exceed her client's expectations. Her philosophy is to minimize the stress involved with a real estate transaction, whether they are selling or buying. This is accomplished through clear and frequent communication. "I constantly stay in touch with my clients to keep them informed and up to date with the status of their transaction". She also helps clients prepare their house for sale, an important step that minimizes the days on the market resulting in a faster sale and increased property value. Her negotiation skills are top notch!
I am certain that you will be delighted with my expertise, focus, and fresh energy! You can count on me to assist you in achieving your real estate goals whether you are buying or selling property on Cape Cod.
Adrienne G. Siegel, President
Certified Residential Specialist, Seniors Real Estate Specialist, Graduate Realtors Institute., Resort and Second Home Property Specialist, Certified RE Brokerage Manager, Accredited Buyer Representative,
Certified Buyer Representative
Hobbies: Kayaking, Spinning, Weight Lifting, Horseback riding, Skiing, Photography, Paddle Boarding
Community Involvement: Membership Committee Hyannis Chamber of Commerce, member Cape Cod Chamber of Commerce, Big Brothers Big Sisters, Volunteer Instructor First Time Buyers Class Housing Assistance Corp. Hyannis Chapter BNI -Business Network International Membership Committee/Mentor
Office Location
340 West Main Street
Hyannis, MA 02601
Contact Info
Specifications
Languages: Spanish
Specialties: Condominiums, First time buyers, Land, New Construction, Senior Downsizing, Waterfront
Service Area: Cape Cod
Adrienne's Testimonials
Adrienne is the best. She helped me through the purchase of two houses on the Cape, rental of one finding the best tenant for us, and most recently the sale of our house. She did so much to help make a very emotional sale more easy than I could have imagined. She helped buffer me from a very difficult buyer. I'd use her again and again. Review Found in Google July 9, 2023
Ellen Germann (Weaver)
10 July 2023, 10:54 AM
"My family has used Adrienne Siegel, owner of Strawberry Hill real Estate for buying and selling of homes on Cape Cod for over (30) thirty years. Adrienne and Peter have a Great Team at Strawberry Hill. The estimated Selling Price was right on target for our Condo. Everything was completed in a very short time with the lawyers and Adrienne made all the arrangements and inspections for the closing. Adrienne gives that total professional touch we all look for when handling a property for sale. [...]
J.F. Dooley
21 August 2023, 15:11 PM
Review found on Zillow. 8/14/2022 - truepath430 Bought a Single Family home in 2022 in Mashpee, MA. I feel very fortunate to have been referred to Adrienne, Peter, and Joanna at Strawberry Hill Real Estate. Adrienne served as my buyer's agent and the more deeply I entered into the buying process of a home on Cape Cod, the more I appreciated the gifts Adrienne brought. Not only is she highly knowledgeable and experienced in the real estate field, she was like having a team member that [...]
truepath430
We first met Adrienne Siegel, owner of Strawberry Hill Real Estate, when we purchased our house and were impressed with her knowledge of the real estate market as well as the area services. When we decided to move out of the area, we turned to her for assistance.  We completely trusted her advice and attention to detail when staging the house for sale, and because of that we were able to meet our goal of attaining the highest possible price for our property.  Adrienne, Peter Martin and the [...]
Alice and Fred Drifmeyer
From the moment we met Adrienne with Strawberry Hill Realty we knew she was the one for us. She gave us step by step of the things that had to be done and also contractors who were excellent. Within days we had an offer, asking price. Adrienne is excellent at what she does. We would highly recommend her team at Strawberry Hill. Thank you Adrienne, Peter, and Joanna.
Dianne and Jim
In 1995, I wanted to buy a house. There were specific details I was looking for. Friends wished me luck. Adrienne was able to find just what I was looking for. She and her team made the whole process stressless for me. Now 28 years later, it was time to sell that house I loved. I called Strawberry Hill Real Estate, Adrienne came over, signed some papers, and AGAIN she and her team made the whole process stressless for me. Knowing the Real Estate market and the Cape, Adrienne had a [...]
Judith C. Spalla
Great experience, Adrienne said leave everything to her and really took care of everything. Strawberry hill has a great team that knows how to get things done and is always welcoming.
Chris Ashley
26 July 2023, 11:18 AM
Hello Adrienne & Peter, We wanted to thank you again, for your great work and support. We couldn't have "made it" without you. Please convey our thanks to Joanna and Chris Collins also. Enjoy the summer. Let's keep in touch.
Regards from Bavaria, Ursula & Peter
Very knowledgeable about the housing market. EXCELLENT customer service. With us every step of the way so that the house would sell. You won't go wrong using Strawberry Hill as your real estate agent!
Cheryl Andrews
12 July 2023, 10:56 AM
Adrienne and Peter were absolutely amazing to work with and we couldn't be happier. Followed though with us to the very end of our sale and spent a lot of time helping us understand every step of the way!  Highly recommend this team!  
Jean and Paul Amory